On Wednesday of the Amahoro conference, two groups headed out onto field trips in Johannesburg. One group went to the
Soweto
township, and the rest of us visited the Apartheid Museum.
Now, those of you who know me well will know that I don't really
do
museums. I can be in and out of most places in under 20 minutes. The Apartheid Museum, however, was a far different experience. By this time I had already been submerged in South African history just by the speakers and conversations we had had during the conference. I found myself in the museum hungry for more knowledge and understanding...really seeking justification for how anyone could think it was a good idea. I walked carefully through the museum, reading almost every plaque, for about 2 1/2 hours. In fact, I didn't even get to finish the entire journey because the museum closed at 5pm (and there was no warning or grace period...the lights just shut off around 4:58pm and the employees walked through the halls to flush us all out of the building).
It was fascinating, though my lack of retaining historical facts and events will prevent me from describing it to you in any detail here. I can tell you that, while I walked away with a greater understanding of the country's volatile history, my question of
why
still remains open. My guess is that is a truth for the entire country.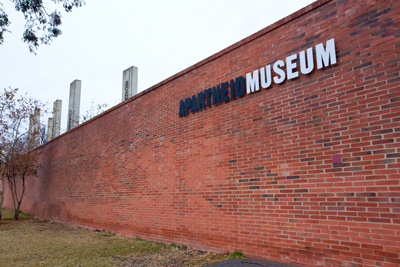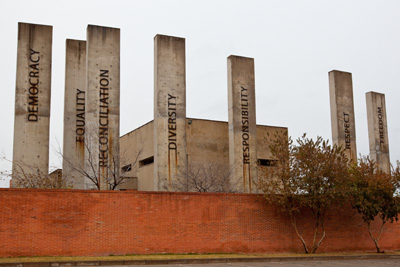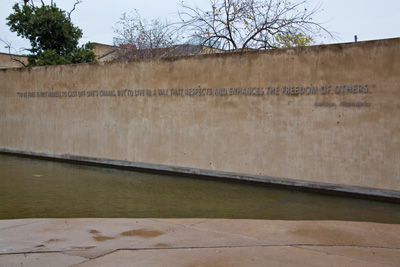 "To be free is not merely to cast off one's chains, but to live in a way that respects and enhances the freedom of others."
- Nelson Mandela