I know someone who once became overwhelmed by the moving boxes stacked in her new basement. After 20 years, she had moved into a newer but smaller home and finding a place for all her things seemed an impossible task. In response, she avoided it. She didn't like the boxes, and having an unpacked basement drove her crazy. But the breadth of the project rendered the task hopeless, so she chose to ignore it. For weeks, she carried on doing her best to forget about the boxes. She tended to and spent her time upstairs, making it comfortable and making it home. You'd never guess when walking through that front door that underneath it all, just one flight of stairs below, was a messy pile of overwhelm and hopelessness.
During a visit weeks after she had moved, her sister discovered and asked about the boxes in the basement. After listening to her longing to have her home complete but the challenges that made it impossible, her sister suggested, "Instead of trying to tackle it all at once, why don't you just commit to unpacking one box every day?"
With that approach, suddenly 15 hours broke into small chunks of 30 minutes. Suddenly "it will never get done" turned into "I think I can have it done in a month". With a shifted perspective, hope for what once seemed impossible was restored.
I would guess that it's this holistic, overwhelming, start-to-finish perspective on issues such as social injustice, capitalistic greed, the environment, and poverty that manifests the apathy shared worldwide when it comes to advocating and acting for change. How could I possibly do anything that would impact the enormity of these problems? We surrender to having no hope of shifting our conditions, so we resort to ignoring them. We focus our energies on tidying up the surface, and do our very best to avoid and even forget about our messy piles of overwhelm and hopelessness underneath.
For the Batwa, education has been a near hopeless feat. The villages are far from any school and definitely not on any bus route. Families can't afford to buy the required uniforms and, if they happen to get their hands on one, its usually shared by all their children so they take turns going to school; rotating days throughout the week. And, even if uniforms and books and supplies are provided, there is no place in the home to keep them dry during a rain. To date, only 4 Batwa have received their undergraduate degrees and currently there are only 2 students in University.
But, on my last night in Bujumbura, we celebrated with 40 Batwa students who had been hand-picked to attend high school and live together in Bujumbura. Here, they are not faced with the educational challenges experienced in the village. Books and uniforms are paid for, getting to and from school is no problem, they are fed three times each day, and their bodies, clothes and books remain dry in their middle class home during the rain. As we celebrated the end of their first year in the home and their preparation to return to their villages until the fall, the significance and importance of these students became clearly evident to me. These 40 students have restored hope for the oppression and poverty of the Batwa. I saw the future of these beautiful people being shaped before my very eyes.
Last year, a small group of people met and immediately built friendships with the Batwa. They felt compassion for them, and through the eyes of Jesus they saw a hope that perhaps the Batwa had given up long ago. They could have left that village overwhelmed by the extent of the poverty and their lack of resources to change it. They could have learned about the 500 students that local advocates were trying to raise support for and seen financial impossibility. They could have so easily just walked away in hopelessness, committing only to lifting them up in their prayers and having faith that God would somehow release the Batwa .
But, instead, they committed to supporting and sending 40 students to school. Overwhelm turned into action. One box was unpacked.
I am in awe that just a small handful would have such a profound impact. Today, they take off their ties and nice slacks and head back into their villages. They go back to sleeping on the dirt floor of their small huts with leaky roofs. They return to their previous diet of three meals week (instead of per day). But, they return empowered. They return to share what they've learned, to encourage and empower others, and to bring the hope of the student house to their families and communities. They return to share the restored hope of the impossible.
Soon after the student project developed, the same group began to dream and build the project at Matara. During the first week of June, thirty Batwa families moved to Matara and began planning their community and preparing to cultivate a land where there is finally hope for an abundance of crops.. They are clearing the land and building strong and permanent homes with roofs that will keep them dry. For the first time in history, they have land that is theirs, and are free from fear that the government will move the village.
One more box. Just these 30 families will experience the improvement now, but they will take what they learn in building their community and share it with other villages. They will pay it forward, empowering others to learn and create change. Having witnessed this beginning, I see the grand display of dominos that are just beginning to tumble and will turn into something beautiful.
With a shifted perspective, hope for what once seemed impossible is being restored…one box at a time.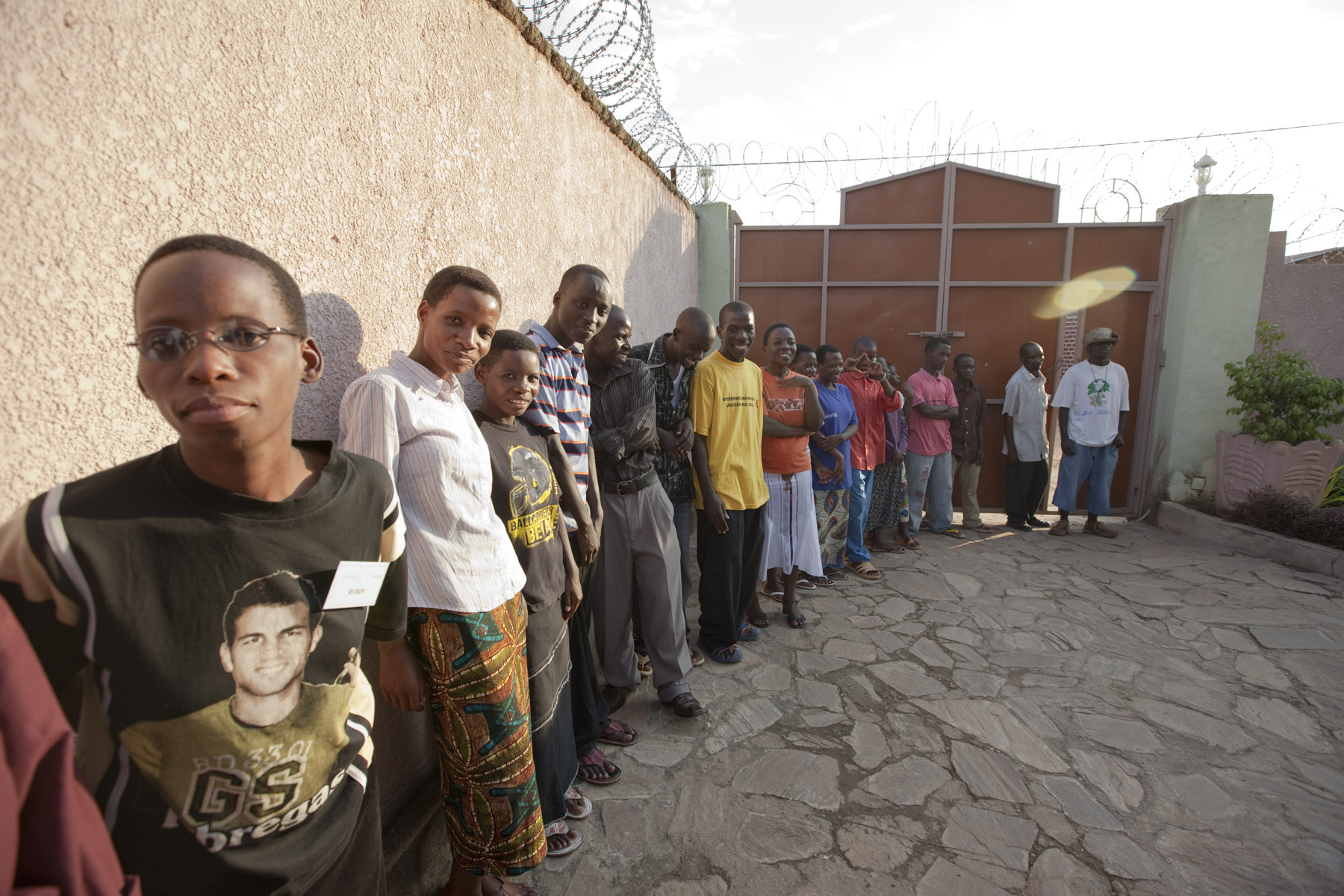 Some of the students lined up in the driveway of their home.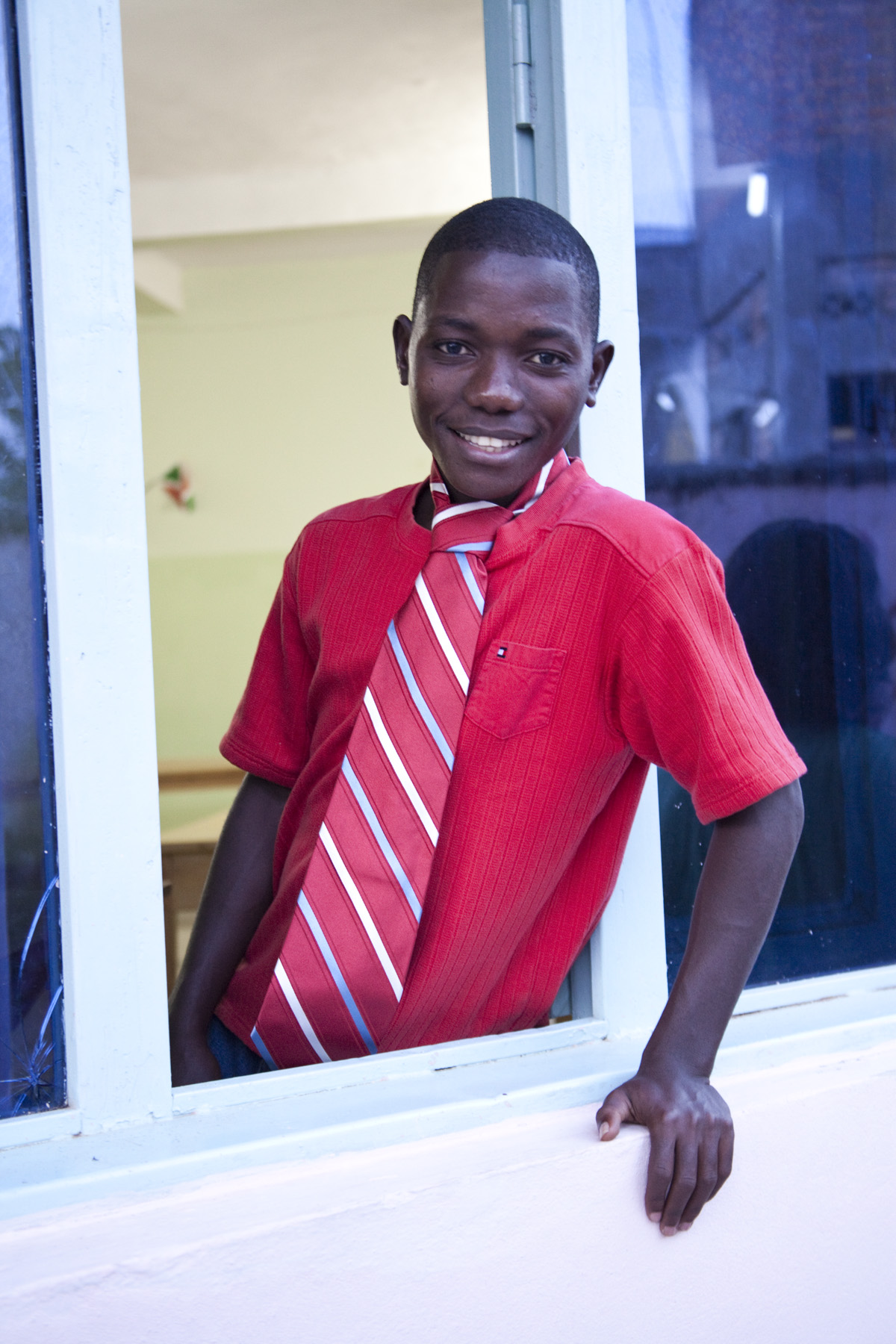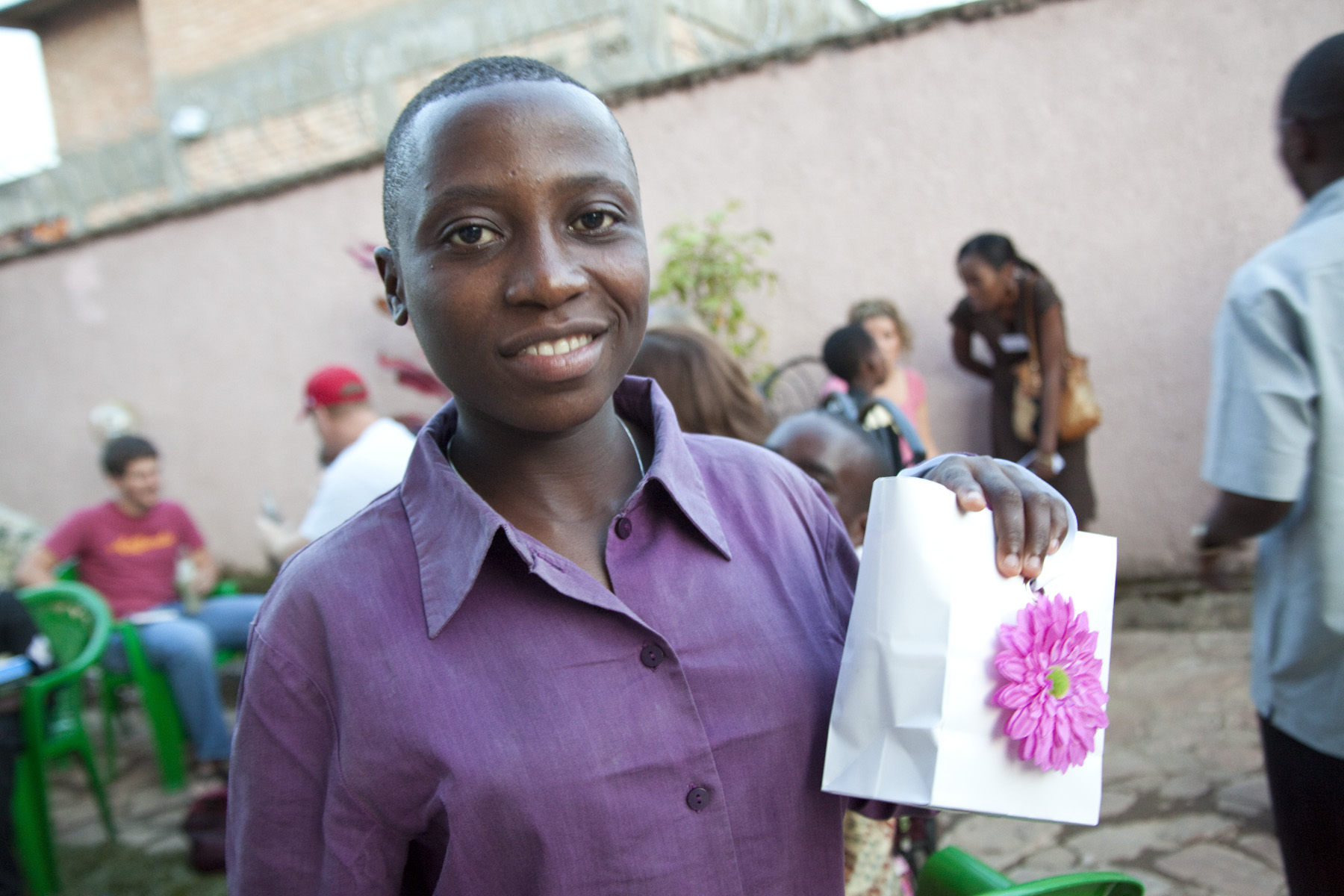 Showing off gifts received from their prayer partners in Texas.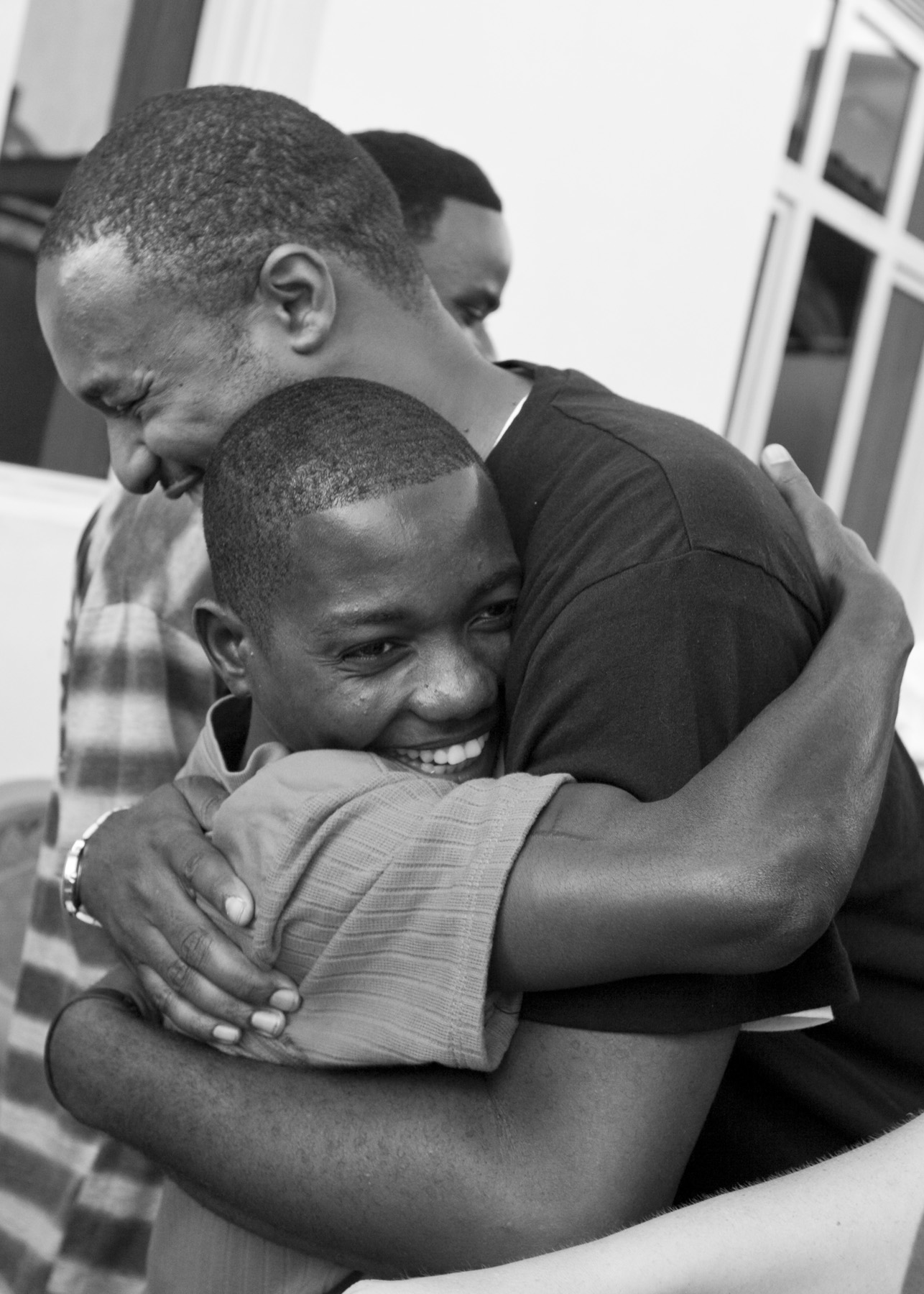 A special moment between a Batwa student and his prayer partner. There's a great story about this photo, ask me about it.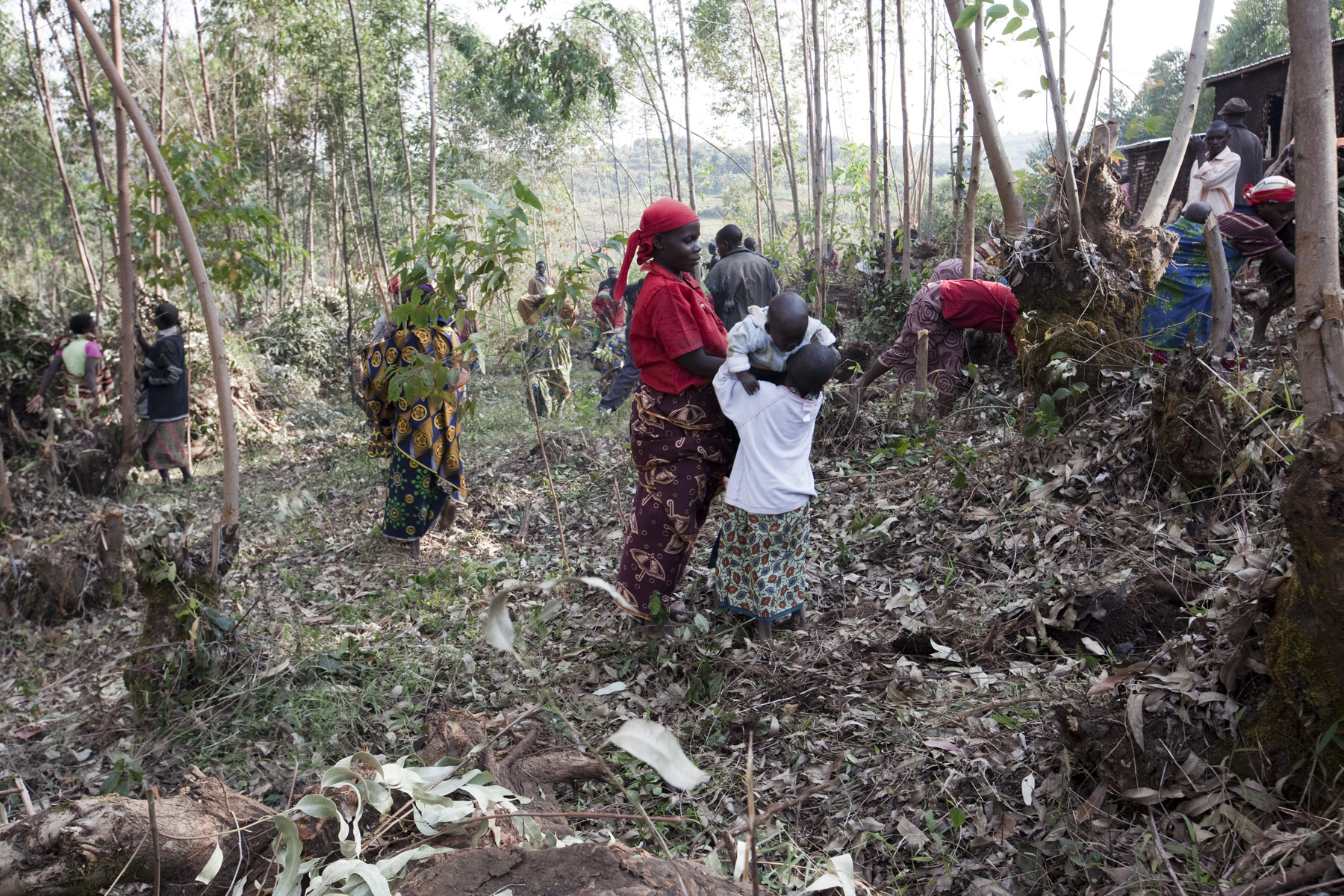 Clearing land in Matara.